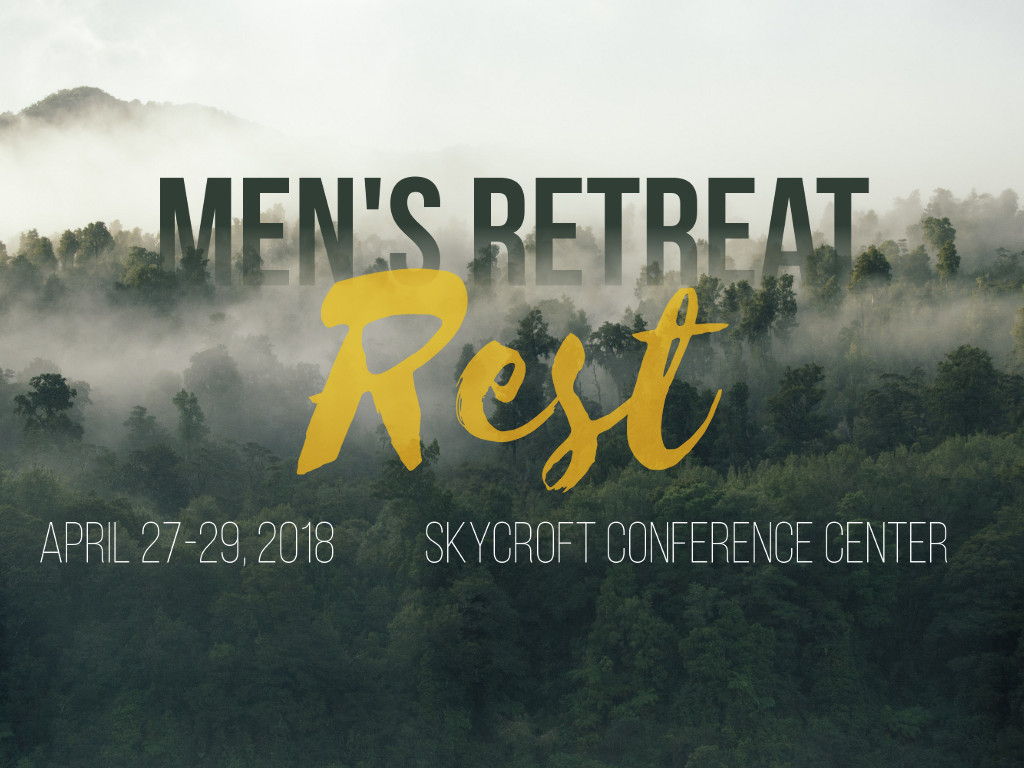 2018 Men's Retreat
April 27th - April 29th, 2018
$130 - $150
Men of CPC:
Join us for the 2018 Momentum Men's Retreat! Our very own founding pastor Allen Harris will lead us in learning how to Biblically rest while we get away from the daily routine for a weekend. Once again we'll be at the Skycroft Conference Center in Middletown, MD.
Event Details
Registration
There are two lodging options (attendee types)
Motel Room ($140): We have a block of 14 rooms available on a first come, first served basis. They are double occupancy, so plan to have one roommate. If you know who you'd like to room with just send us an email, or we'll be in contact. Each room includes two full-size beds (linens provided) and a private bathroom with towels.

Lodge ($120): The lodge is one big room with bunk beds and a dorm/ gym style bathroom. A blanket and pillow are provided for each bed, but no sheets or towels - plan to bring your own bedding or sleeping bag. Claim a top bunk if you're young and limber enough, or claim a bottom bunk and enjoy waking up close to terra firma!
There are two Add-Ons available after selecting your lodging type
Son: To facilitate dads bringing their high school age/ under 17 sons along, we are knocking the price down to a cool $100 whether you stay in the motel or in the lodge. When registering, please only select this when registering your son!

Scholarship: We'd like to ensure any guy that wants to attend the retreat can do so without the cost being a factor. To make this possible, please consider adding the $10 option when you register. If you would like to attend but the cost is keeping you from coming, let us know.
Early Bird Discount - To encourage you to sign up early and allow us to tell Skycroft exactly how many mouths need feeding, we're including a $10 early bird discount, but only until March 20th!
After registering you'll receive an auto-generated confirmation email. In a few weeks, we'll send out an email more detailed information. If you have signed up for a motel room but not told us who you'd like to room with, we'll contact you to make the best roommate matches we can.
What to Expect
If you've been to the retreat in recent years, we'll follow a familiar format.
Friday evening unofficially starts with dinner in the dining hall and officially kicks off with worship and our first session.

Saturday morning we start with breakfast, then two sessions and lunch.

Saturday afternoon is open free time to fellowship, explore the area, get some exercise or play games

Saturday evening starts with dinner followed by worship and an evening session

Sunday morning wraps up the weekend with breakfast, worship, a closing homily and lunch together before heading home
Divine Design Workshop
May 5th, 2018
This workshop will discuss topics of calling and vocation. It will also offer practical steps to draft your own personal vision statement.
You can certainly just attend and learn from content and discussions. However, this workshop will be more beneficial to you if you engage with the pre-work and post-work (details forthcoming).
Additionally, you have the option to take the Birkman Method Personality Assessment. Pastor PD Mayfield has been recently certified in this assessment tool. There is additional cost associated with this option depending on which reporting package (but at no personal profit to him).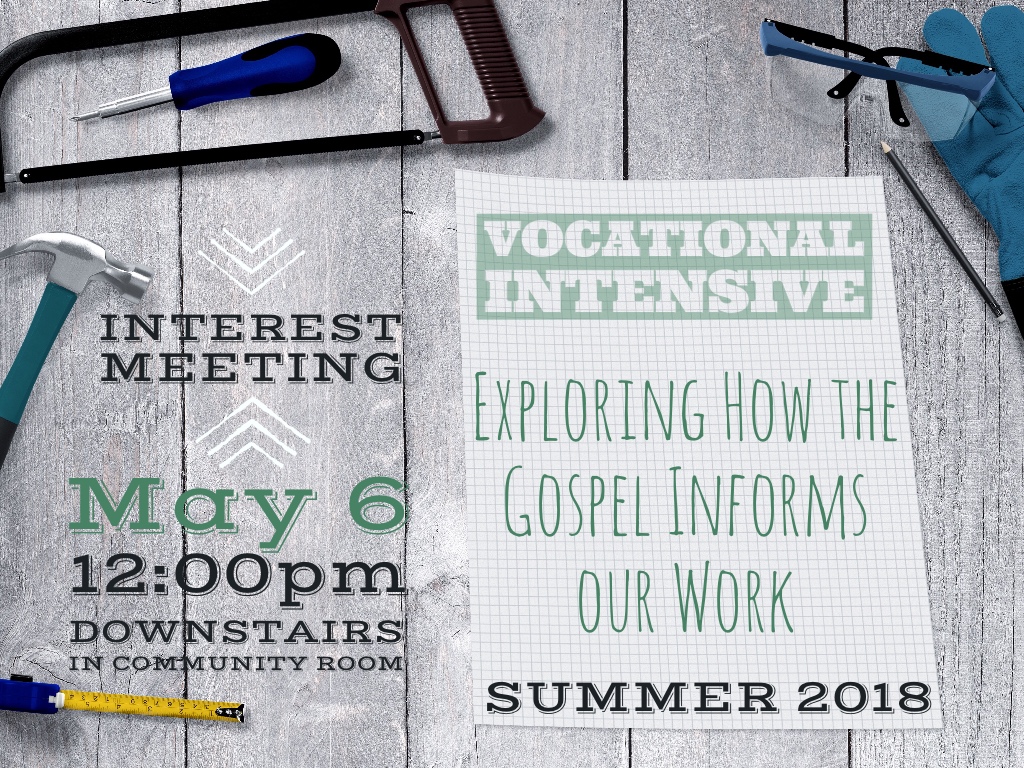 Vocational Intensive Interest Meeting
May 6th, 2018
Open to anyone wishing to learn more
This Interest Meeting is for anyone who might be interested in participating in a Vocational Intensive this summer. The actual Vocational Intensive has limited spacing and involves fees associated with costs, but details will be discussed at the interest meeting.
This is a quick informational meeting following the worship service.
Mother's Day Pie Fundraiser
May 12th - May 13th, 2018
$0
Mother's Day Pie Fundraiser
The Shine North Carolina Mission Team is selling delicious desserts to enhance your Mother's Day Celebration or simply for a delectable addition to your May menu.
Types of Pies:
Key Lime Pie (Regular $10, gluten free $12)
French Silk pie ($11)

Cheesecake (Regular or gluten free $12)
All of these delicious pies will be specially hand-made for you by our North Carolina missions team.
Pies will be available for pick-up on Saturday, May 12 from 2-3 pm or after the worship service on Sunday, May 13. Please start by selecting your preferred pickup time and then make your pie order under "Add-ons."
All proceeds will go to help defray the costs of the NC Mission Trip to Haywood County, NC, on July 22-28.
Orders will also be be taken in the lobby on April 22 and 29.
Please email Vicki Vandenheuvel if you have any questions.
Thank you so much for your support!
Discover CPC
June 23rd, 2018
This seminar is for those interested in pursuing membership at CPC or would simply like to get to know the church, its vision, and its doctrines better. Attendance is recommended if you would like to become a member, but you are not required to become a member if you attend.
The seminar runs from 9am-1pm on a Saturday with lunch included. If you are interested, please contact the church office or PD Mayfield.